Innovators in healthy skin for 30 years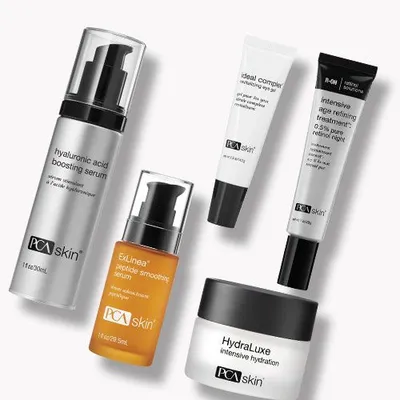 PCA SKIN was founded in 1990 by an aesthetician and developed by a dermatologist. Our company is grounded on three core pillars: product innovation, excellence in education and unparalleled customer support.
PCA SKIN is the innovator of the modified and enhanced Jessner's peel and over the past decades our line of blended chemical peels has expanded to include treatment options for all skin types, ethnicities and conditions. Over one million PCA SKIN peels are performed globally each year.
The PCA SKIN R&D, product development and quality assurance processes are above and beyond industry standards. Our formulas are researched, designed and executed by our in-house PhD chemist. We address each skin condition holistically, with products combining the newest and most efficacious ingredients paired with proven, tried and true ingredients to create unparalleled, visible results. We have a solution to address a wide variety of skin types and conditions.
For our more than 25-year history, we have been the leader in skin health education. We teach clinicians globally in the physiology of the skin and the safe and effective application of chemical peels.
Our customer support team is made up of licensed aestheticians who are always ready to help you with any skin health, product or business questions. We work diligently to consistently deliver on our promises and exceed expectations.